Berkshire Events Photography
Events Photography in Berkshire and all over the UK.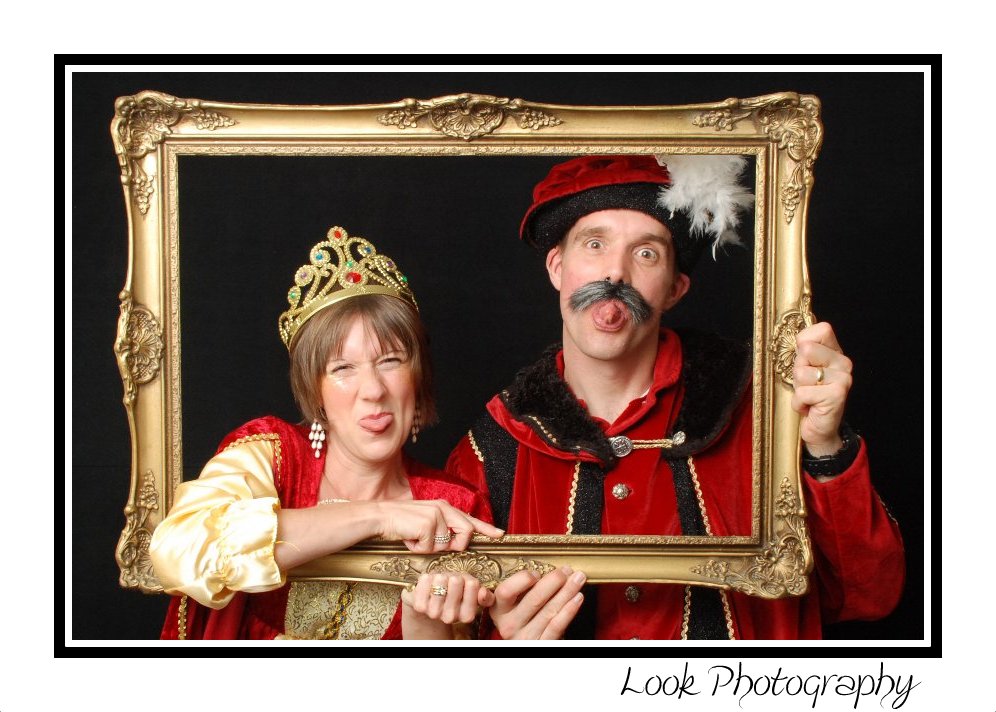 Berkshire Events Photography for party photography, birthdays, anniversary photography, events photography.
Our Event Photography covers many different occasions and adds real value to your Event.
Imagine the look on your guests faces as they hold in their hands a high quality professionally produced keepsake of your special occasion.
If you are a private individual holding a Birthday Party or a Business holding an Event, why not ask us to attend. We also cover Sporting Events and Showjumping in fact, any occasion that you can think of.
The basic premise of our Events Photography is this:
We arrive at your venue, set up our Mobile Studio which consists of a Backdrop, Professional Flashlights and of course a Camera. The Camera is linked to a Laptop and Printer. We take pictures of the guests then, using modern Dye Sublimation Printers, just like the ones often used in Photo Shops, print quality mounted photographs while you wait, often in less than a couple of minutes.

Attendance is often free of charge, depending on the occasion and numbers attending, and, if your event is fund raising for a charity, we will often donate a contribution directly to that charity based on our sales.
We take up a minimal amount of space (around 4 metres x 4 metres) and only require a standard power supply.
Our equipment is all PAT tested and we hold Public Liabilty insurance. In addition to this, our photographers all hold enhanced CRB Disclosures.

Our Event prices are organised into easy to understand Packages*.
Package 1 ''Cost Free' (Dependant on number of Guests attending).
There is no charge to the event organiser for us to attend. We set up our Mobile Studio and guests then pay for their own prints. We offer three sizes of print at our Events, Super (12"x 8"), Large (9"x 6") and Standard (6"x 4"). 
Prices at the Event start at £9 for a single print with discounts offered on purchases of 3 or more prints.

Package 2 'Almost Unlimited' 'from £425
We set up our Mobile Studio and attend for 3 hours printing 6"x 4" photographs for your guests to take home with them. We do not place an upper limit on how many prints we do. (Please note. So that this service is fair to all guests we reserve the right to refuse to print in large quantities (hence the 'Almost' unlimited). Extra hours charged at £100ph.

Package 3 - 'No Prints' - £175
We will supply a photographer for up to 2 hours to take photographs at your Event. 
They will take informal shots and, where possible, formal shots too. 
The organiser will receive a CD/DVD of 6"x 4" size edited images and all of the images will be placed in our online gallery where guests can purchase prints in a variety of sizes. Extra hours charged at £60ph.

Charity Events 
As per Package 1 with a donation to the Charity from our 'at the event' takings.

Event Organisers can save money by using our Pre-Paid options.
With our pre-paid packages we will give you redeemable vouchers for guests to use on the night. Prices depend on the amount of vouchers and the size of prints required.
Please contact us for more details.
Please Note: Due to the great value offered in our Prepaid Options, unused vouchers can not be refunded or used at other Events.

* Prices reflect an Event within a reasonable commute from Bracknell, Berkshire. Additional charges may apply depending on the distance we have to travel and the package required.